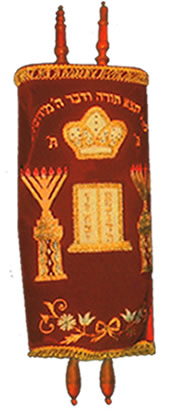 Join the Family Shul for
Simchat Torah Live!

Men, Women & Children!
Oct 9-11, 6:40pm & 10:00am
Deluxe Kidush Dinner & Lunch!
Plenty of Food! Plenty of L'chaim!
Dancing with the Torahs!
Simchas Torah BBQ
Saturday, Oct 10 , 8:00pm

2601 NE 211 Terr. in Highland Lakes
Click Here for Directions
There's nothing like celebrating
Simchat Torah with Chabad!
To Learn More About Simchat Torah Click Here
To RSVP for Dinner Click Here & indicate date in notes 
Also join us for
Solidarity with Israel
Shemini Atzeret - Friday, Oct 9. Services at 6:40pm followed by Kiddush, Dancing and Dinner
In Israel, Simchat Torah is celebrated only on Sunday night & Monday. Let's join in celebration with our Israeli brethren & dance with the Torahs on this night too!
Yizkor & Prayer for Rain
Shemini Atzeret - Saturday, Oct 10. Services at 10:00am. Yizkor at approx 11:45. Prayer for Rain and all Physical Pleasures at 11:55, Followed by Kiddush lunch.
In Hebrew it's called the prayer of Geshem, representing not just rain, but all physical pleasures. Join us as we pray for all our physical & monetary needs!
Completion & Rededication
Simchat Torah - Sunday, Oct 11. Service begins at 10:00am followed by Kiddush, Hakafot & Torah reading
On Simchat Torah we celebrate the completion of the cycle of the Torah readings of the year. Bring the children! This is the only time of the year that children also get called up to the Torah for an "Aliya".